Screen for SWACO MONGOOSE Shale Shaker Used in Oil & Gas Drilling, with Long Life
Introsuction:
TR Solids Control adopts advanced technology internationally and mechanized production methods to produce our own TR brand shaker screens and replacement screens for international famous brand. Our screens are alternative from API 40 to API 325. TR screens are with long service life, good separation effect, and up to API standard.
Specialties of steel frame screens as follows:
These products screen constructed with two or three 304 or 316 stainless steel wire cloth layers with a steel backing plate and steel frame combined together. Because of different mesh size and hole size, get a better filtering effect.
The bottom high strength steel frame, supporting bar with the moderate tension screen cloth, combined together. Infinitely enhance the screen intensity and endurance, get a better filtering effective. Mesh sizes ranging from 20 to 325. The whole cloth is divided into independent small surfaces, prevent the part excessive expansive damaged, with a special rubber plug together to repair damage, can save the time to replace the screen, Increase the efficiency and reduce the cost.

Screen have main parameters as below:
| | |
| --- | --- |
| Products Name | TRF-3 Screen for SWACO MONGOOSE shaker |
| Mesh Range | 40-325 Mesh |
| Dimension | Green & Black |
| Color | 1165*585mm |
| Weight | 12kgs |
| Feature | Effective Filtering Area & Long Working Life ,Shale Shaker Screen |
| Application | Drilling, Oil&Gas Filtration, Mud Filtration |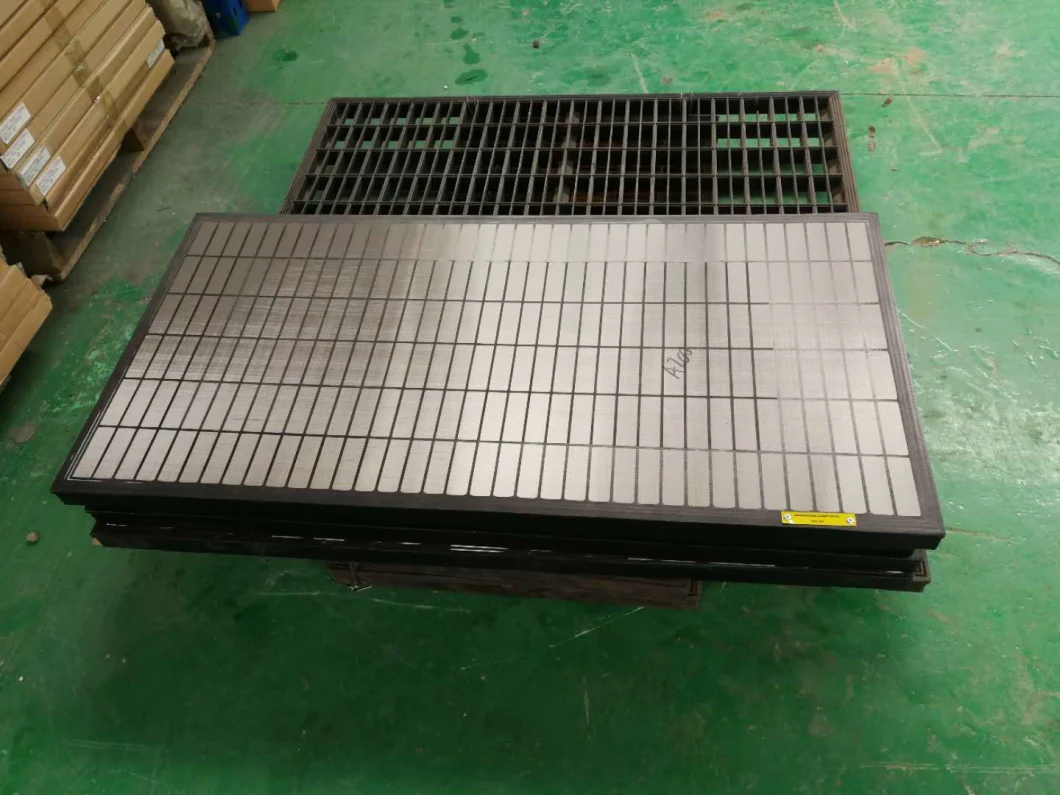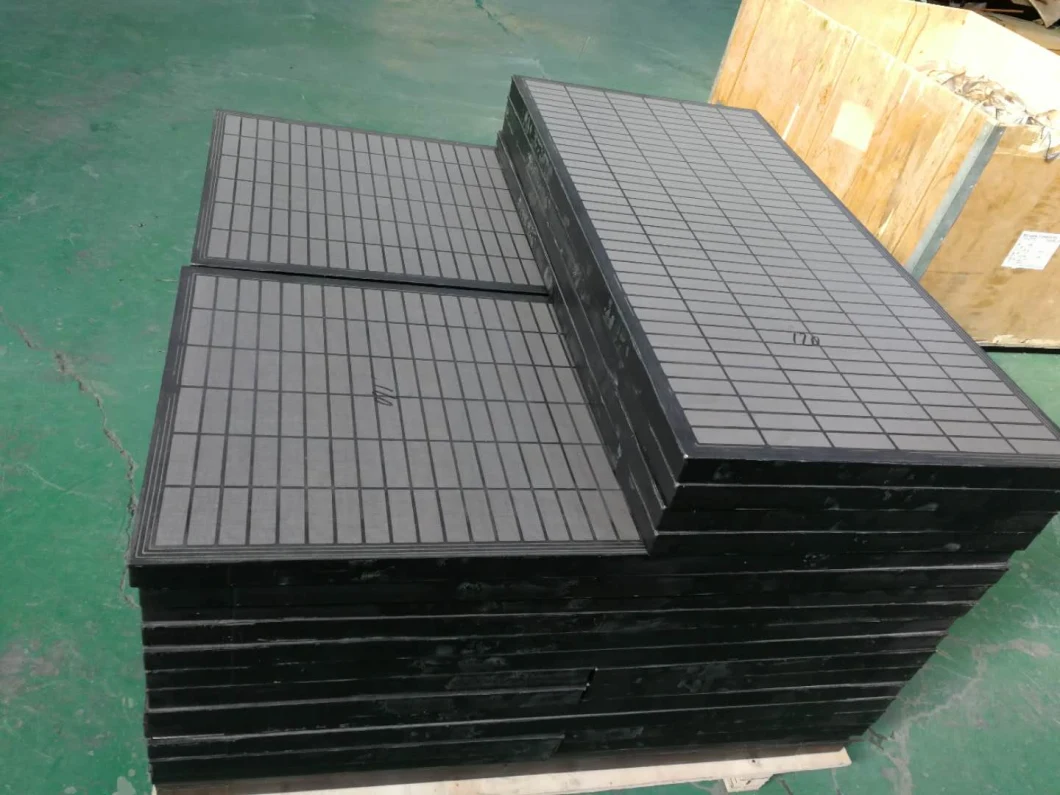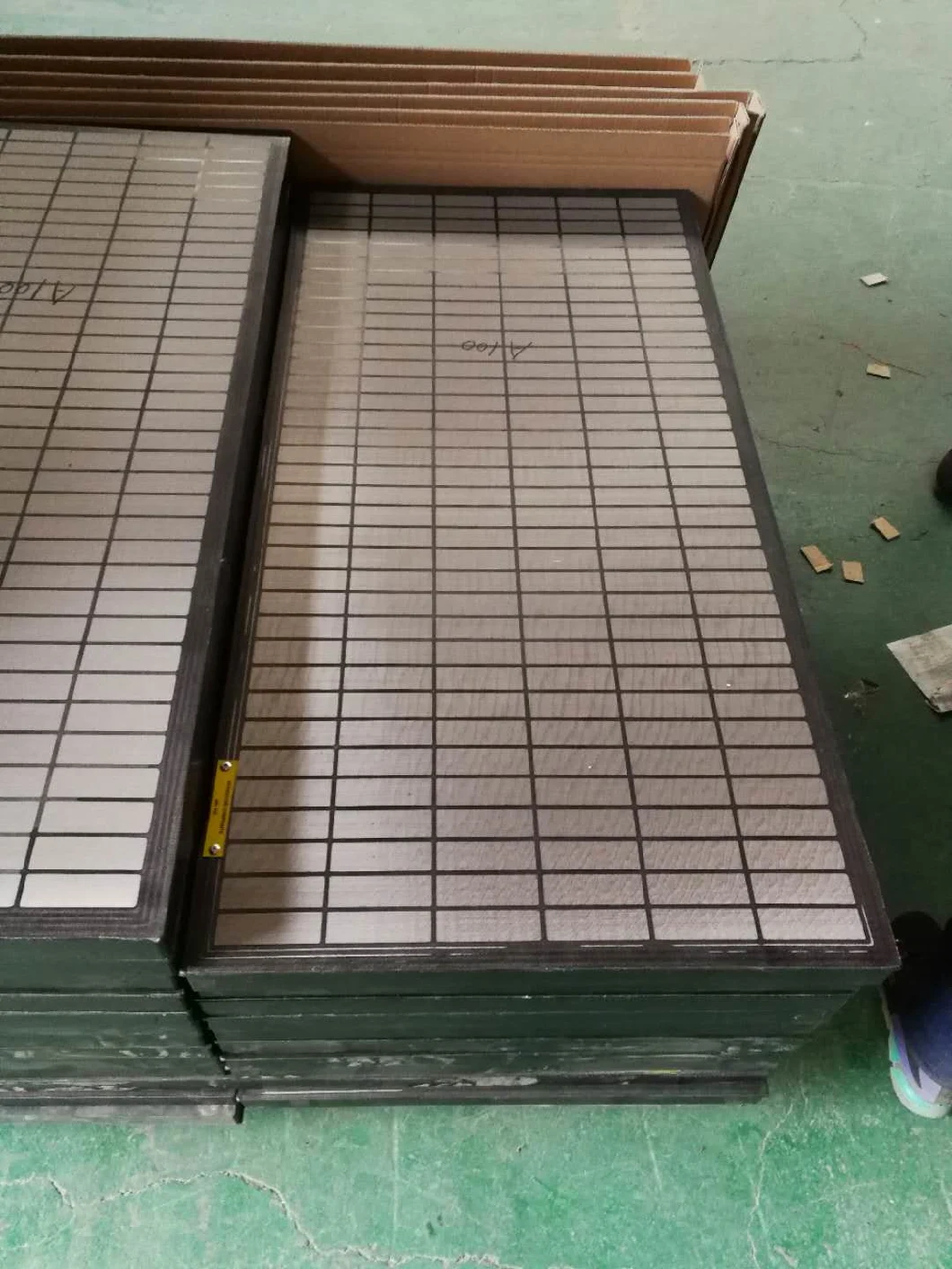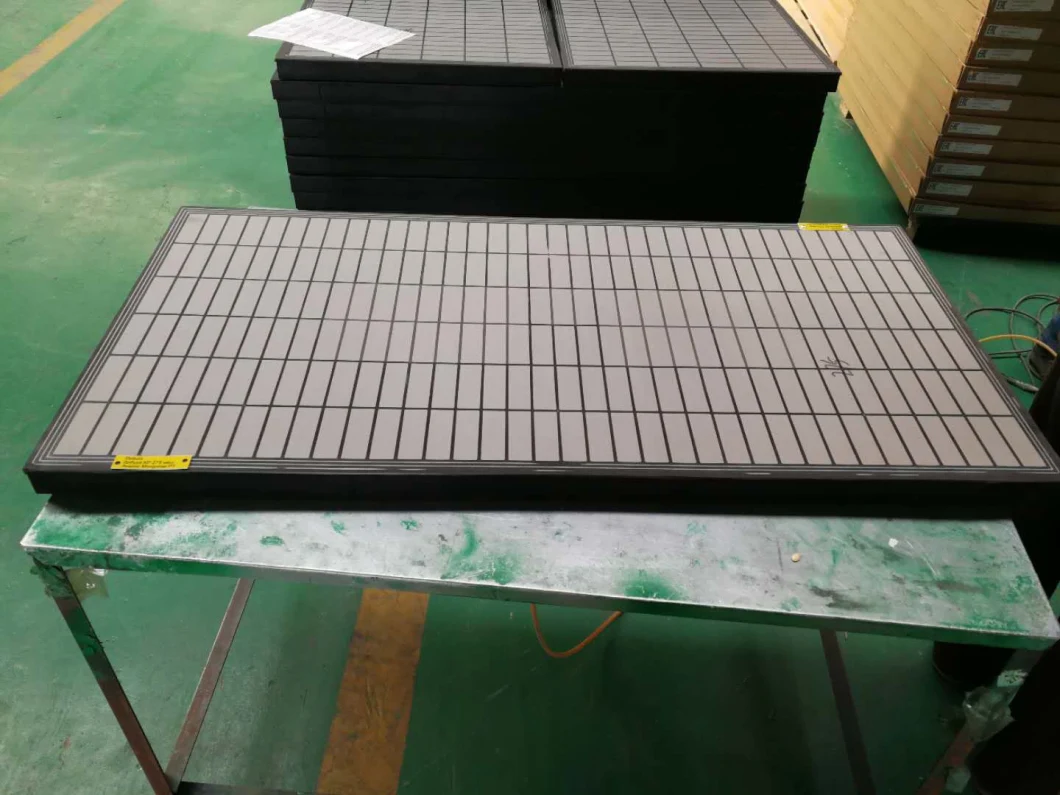 Remarks:
Size:1165X585mm
Package Details:1 pieces in one carton, 20 pcs in one wooden case.
We are an exporter of Shale Shaker Screen in China.TR Solids Control is the designed, selling, production, service and delivery of Chinese shaker screen manufacturer. We will provide high quality PRE-Tensioned Screen and Shale Shaker Screen.
All listed shaker screens are right fit replacement panels but not the original ones. Furthermore, the M-I SWACO, NOV, , KEMTRON, TRI-FLO, FSI, VORTEX, NATIONAL, FLC, MONGOOSE, etc. are the marks and reserved by original shaker screen manufacturer. All information is just as a reference.
Application:
TR shaker screens are widely used in trenchless HDD, city bored piling, Drilling Waste Management, oil & gas drilling, tunneling construction, Coal Bed Gas Solids Control System, Oil Sludge Dewatering Systems, Oil Mud Seperation, micro-tunneling, environment protection, mining, Water Drilling etc.
Competitive Advantages:
1. We offer high quality products at competitive price.
2. Shortest delivery time.
3. Flexible payment terms.
4. Timely after-sale service.
5. Most of our equipment can be replaceable with international brands.
6. Our products have been exported to Argentina, Egypt, US, Australia, Romania, Pakistan, Dubai, Abu Dhabi, Iran, India, Indonesia, Vietnam, Malaysia and many other countries.

Company Tenet:
Customer's satisfaction is the highest pursuit of TR Solids Control.