China Factory Mining Equipment Primary Screen Feed Slurry Pump

Naipu® Factory of slurry pump, sand gravel pump , dredging pump and OEM Service.
The Pumps are widely used in Mining , Power,metallurgy,coal,dredging,building material and other industry lines to pump concentrate , tailings , sludge, and other abrasive , high density slurries.

Field Applications:

Heavy Mining | Mineral Processing | Coal Prep | Cyclone Feeds | Aggregate Processing | Fine Primary Mill Grinding | Chemical Slurry Service | Tailings | Secondary Grinding | Industrial Processing | Pulp And Paper | Food Processing | Cracking Operations | Ash Handling | Pipeline Transport | High Velocity Hydraulic Transport |Food Processing | Explosive Sludge In Metal Smelting | River And Pond Dredging | Heavy Refuse Removal | Larger Particle Or Low NPSHA Applications | Continuous (Snore) Sump Pump Operation | Abrasive Slurries | High Density Slurries || Large Particle Slurries | Sump Drainage | Washdown | Floor Drainage | Mixing
Naipu Main Pump Models
Metal Liner Heavy Duty Slurry Pump AH TYPE
1.5/1B-AH 2/1.5B-AH 3/2C-AH 3/2CC-AH 4/3C-AH 4/3CC-AH 4/3D-AH 4/3DD-AH 6/4D-AH 6/4DD-AH 6/4E-AH 6/4EE-AH 8/6E-AH 8/6EE-AH 8/6F-AH 8/6FF-AH 8/6R-AH 10/8ST-AH 10/8F-AH 10/8FF-AH 12/10ST-AH 12/10G-AH 12/10F-AH 12/10FF-AH 14/12ST-AH 14/12G-AH 14/12FF-AH 14/12F-AH
16/14TU-AH 20/18TV-AH
Rubber Liner Heavy Duty Slurry Pump AH TYPE
1.5/1B-AHR 2/1.5B-AHR 3/2C-AHR 3/2CC-AHR 4/3C-AHR 4/3CC-AHR 4/3D-AHR 4/3DD-AHR 6/4D-AHR 6/4DD-AHR 6/4E-AHR 6/4EE-AHR 8/6E-AHR 8/6EE-AHR 8/6F-AHR 8/6FF-AHR 8/6R-AHR 10/8F-AHR 10/8X-AHR 12/10ST-AHR 14/12ST-AHR 16/14TU-AHR
Metal Liner Vertical Slurry Pump SP TYPE
40PV-SP 65QV-SP 100RV-SP 150SV-SP 200SV-SP 250SV-SP
Rubber Liner Vertical Slurry Pump SP TYPE
40PV-SPR 65QV-SPR 100RV-SPR 150SV-SPR 200SV-SPR
Metal Liner High Head slurry pump HH TYPE
1.5/1C-HH 3/2D-HH 3/2DD-HH 4/3E-HH 4/3EE-HH 6/4F-HH 6/4FF-HH 6/4x- HH 6S-H 8/6S-H 8/6X-H 6S-HP 8/6S-HP 8/6X-HP
Metal Liner (Rubber Liner)Slurry Pump M TYPE
10/8E-M(R) 10/8R-M(R)
Metal Liner (Rubber Liner)Frothy Slurry Pump AF TYPE
2QV-AF(R) 3QV-AF(R) 6SV-AF(R) 8SV-AF(R)
Metal Liner Gravel Pump G TYPE
6/4D-G 6/4DD-G 6/4E-G 8/6E-G 8/6EE-G 10/8F-G 10/8FF-G 10/8S-G 12/10F-G 12/10FF-G 12/10G-G 14/12F-G 14/12FF-G 14/12G-G 10/8S-GH 10/8F-GH 10/8FF-GH 12/10G-GH 12/10F-GH 12/10FF-GH
14/12G-G 14/12T-G 18/16 T-G
Metal Liner (Rubber Liner ) Slurry Pump L TYPE
20A-L 50B-L 50B-LR 75C-L 100D-L 150E-L 300S-L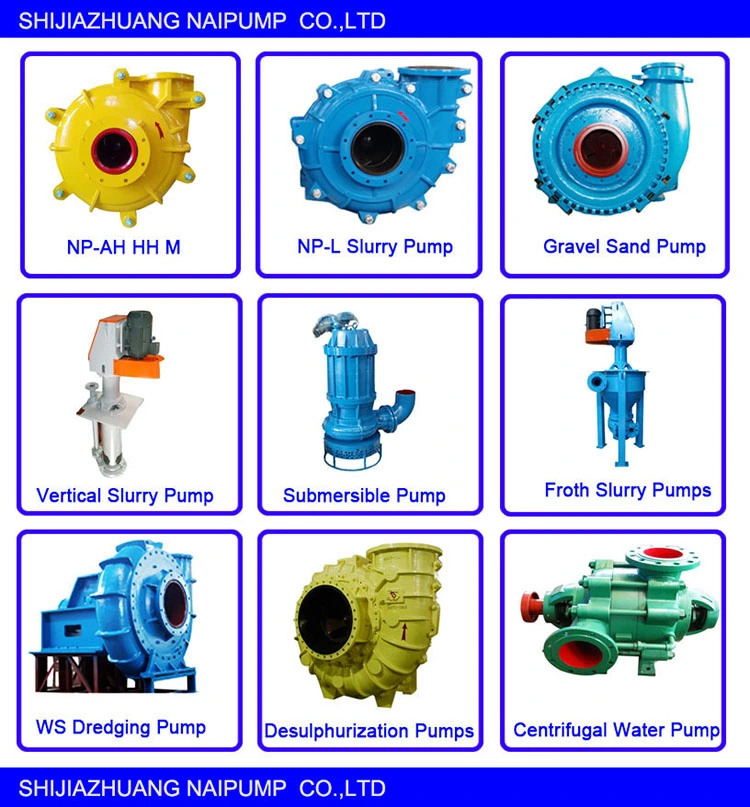 Main Slurry Pump Spare Parts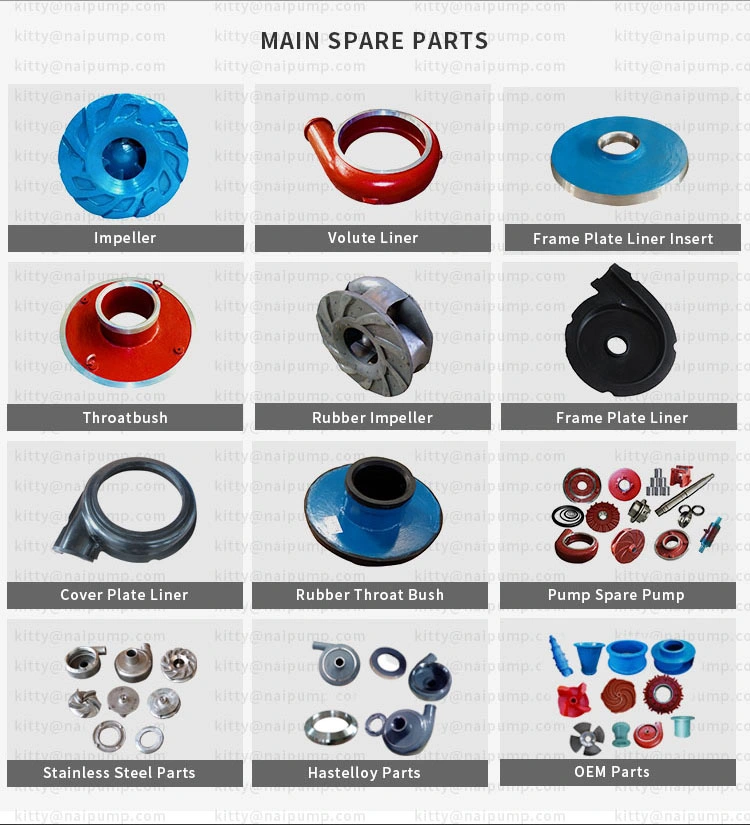 Applications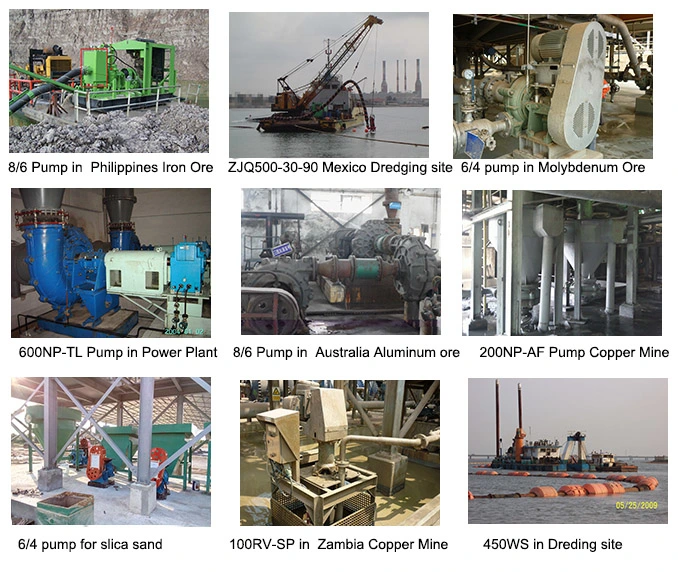 WorkShop
Naipu has its own foundry, machine shop, assembly shop and advanced quality testing equipment. We can be your china factory.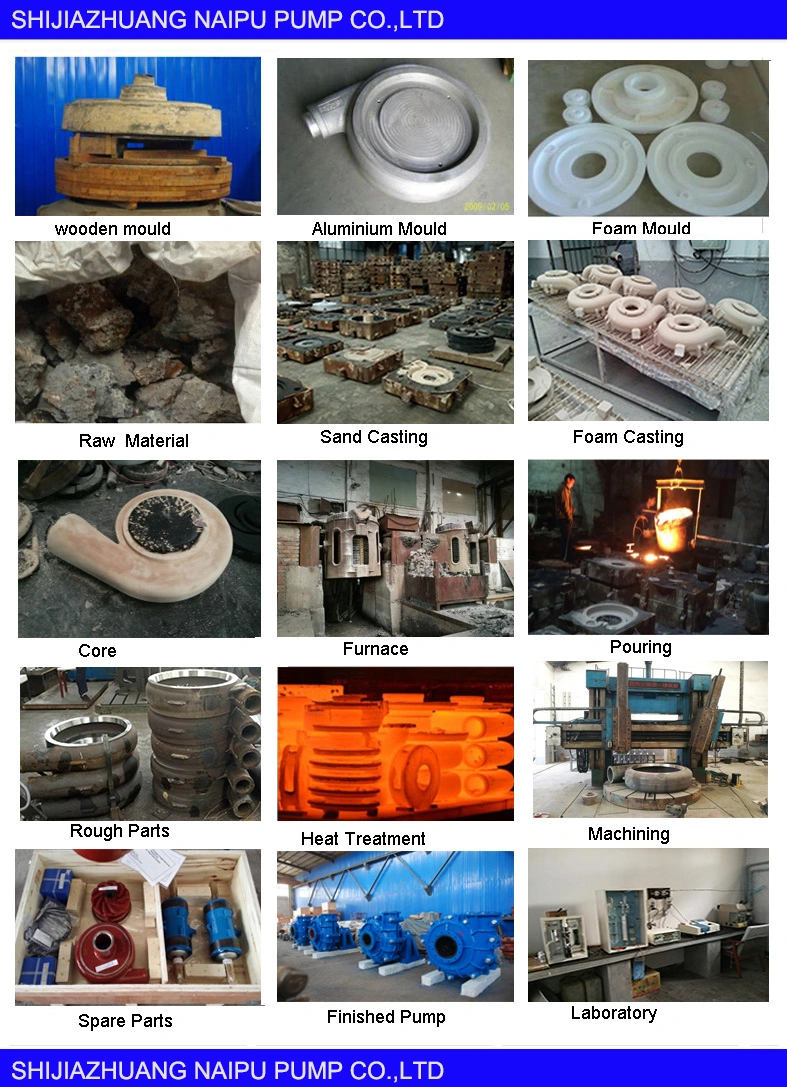 Welcome to contact me
Shijiazhuang Naipu Pump Co., Ltd
Website: naipump.en.made-in-china.com