phifer 18x14 Patio Pool fiberglass screen netting mosquito screening net fiberglass insect screen

Product Description:
Pool and Patio Insect Screening is excellent for large openings, which require extra strength. The traditional choice for patio and pool enclosures. Designed for applications where extra strength is desired.
The item name: pvc-coated fiberglass pool and patio screen
Compostion: 32%Fiberglass, 68%PVC
The specs: 18x14/.013" yarn diameter, 160g/sq.m
The color: grey, black, white, etc.
Application: Pool and Patio Screen enclosure
Smartex is the leading supplier of fiberglass insect screening materials used for pool and patio enclosures in China. Our
traditional 18 X14, 20X20 are designed specifically for pool cage applications where extra strength, small insect prevention, and
reduction of wind blown debris is important. Made in China, Smartex Pool and Patio insect screening is woven from permanent glass
yarn and coated with a protective vinyl to ensure lasting beauty, color and flexibility.
| | |
| --- | --- |
| Product name | pvc-coated fiberglass pool and patio screen |
| Material | Vinyl-coated fiberglass |
| Mesh size | 18x14/.013" yarn diameter, 160g/sq.m |
| Thread Diameter | 0.013inch |
| Color | White, grey, black, green, brown etc. |
| Weight | 160g/sq.m |
| Available width | 0.5-3.2m |
| Availble roll length | 30m |
| Weaving | Plain or Twill Weave |
| Certificate | Reach |
| Application | Patio door, swimming pool |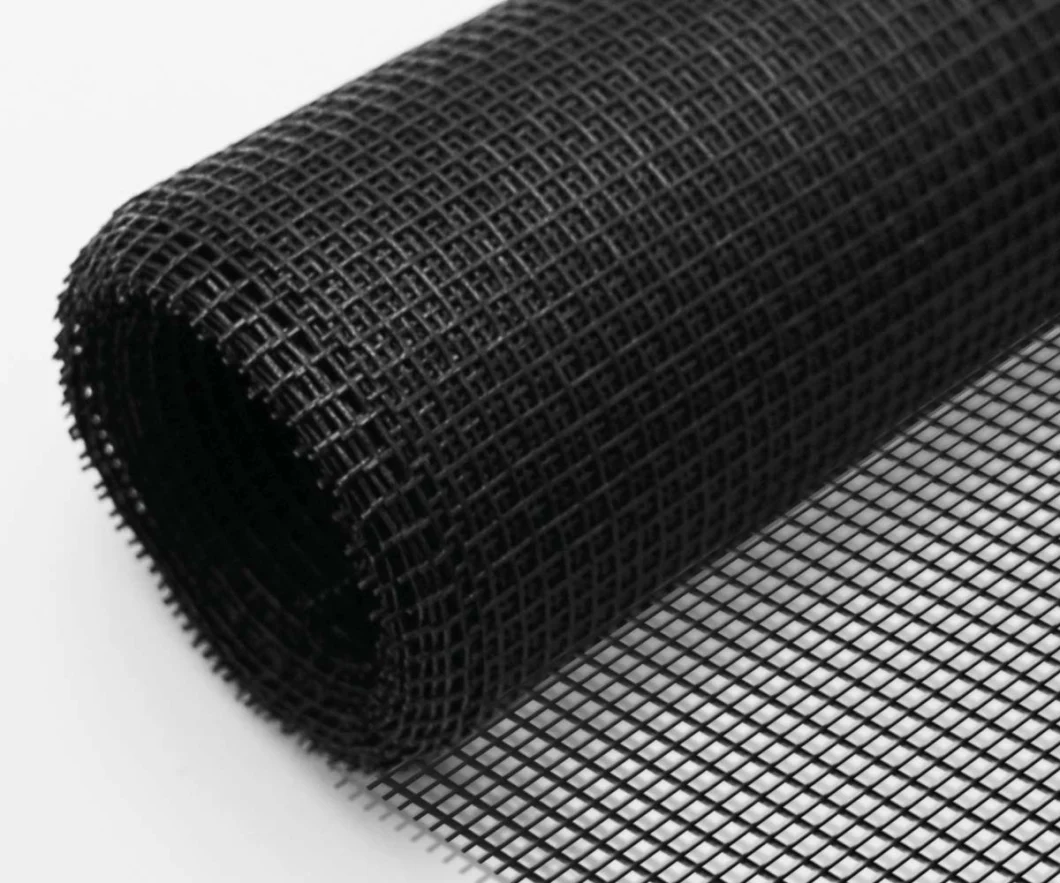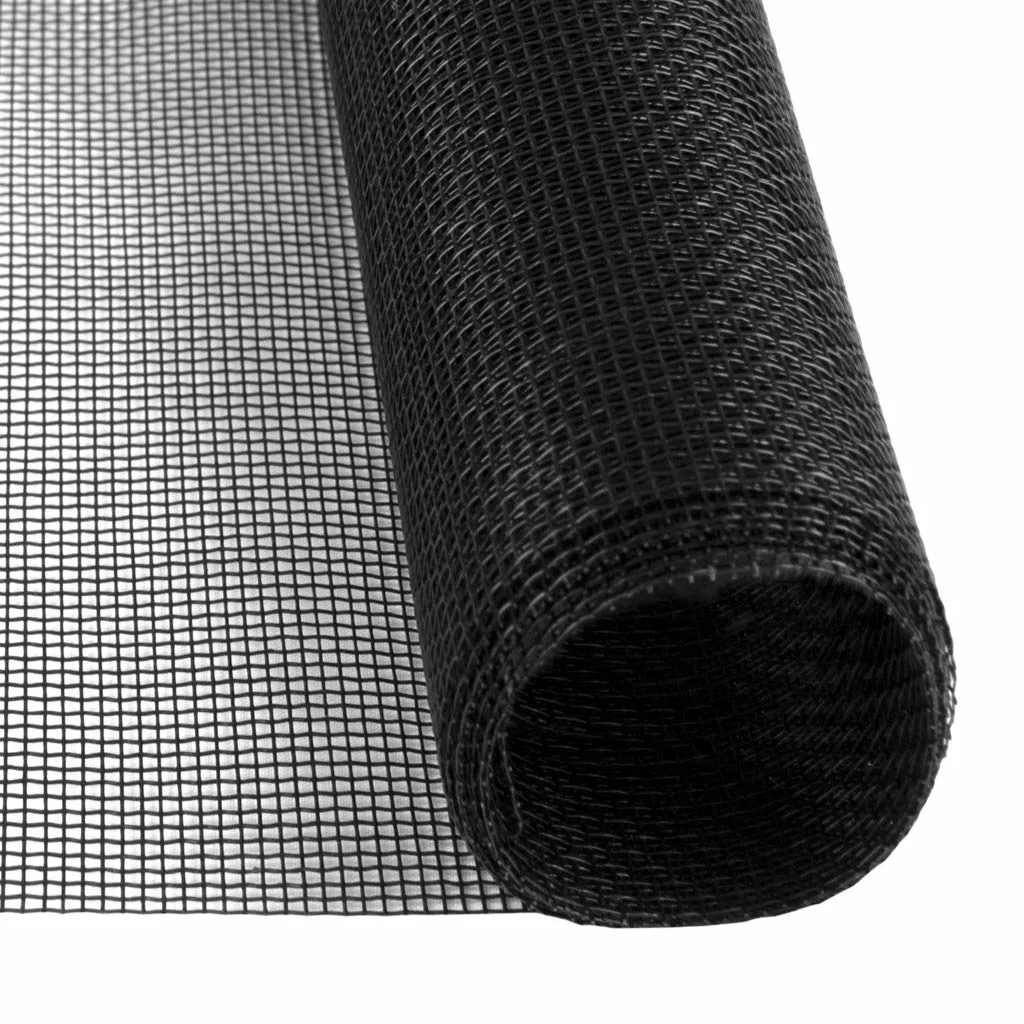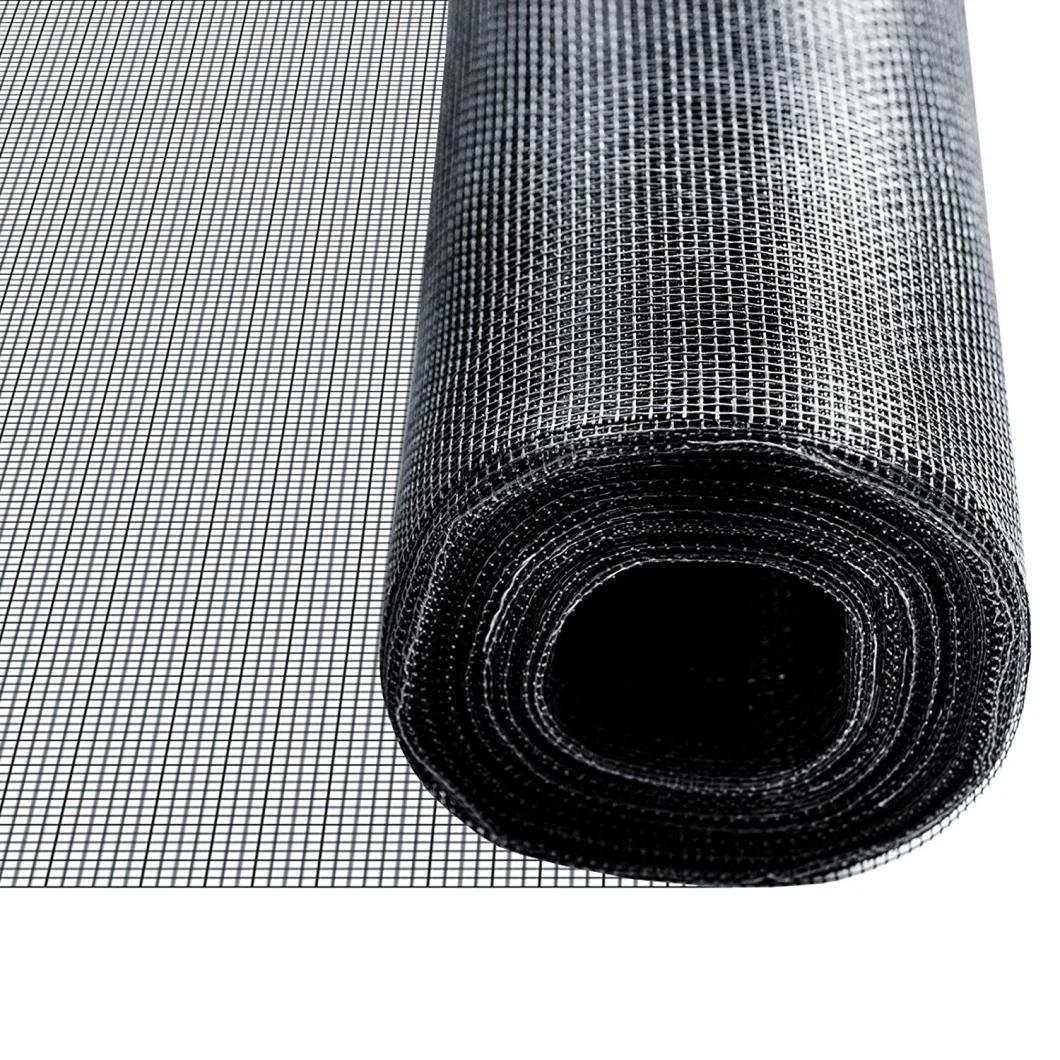 Detail image:
1. Fiberglass 18x14 mesh screen is traditionally used for screen enclosure.
2. the yarn is 100% straight line whether warp or weft yarn is concerned.
3. Charcoal color is available, different from the traditional black color
4. This is pvc-coated fiberglass screen with yarn dia 0.013", the mesh size is 18x14, 160g/sq.m
5. Very good weaving quality is made by our imported looms.
6. Very straight cut on roll sides will prove the weaving quality in another way.
7.Mini rolls are available.
Core Advantages:
* Excellent visibility
* Phthalate free for health and environment available
* Will not shrink, rust or dent
* Smooth to touch, easy to use and long lasting
* Absolutely straight line as for warp yarn and weft yarn
* Flame retardant, longer durable timeWithout any dark yarn or light yarn
* Absolutely straight line as for warp yarn and weft yarn
* Flame retardant, longer durable time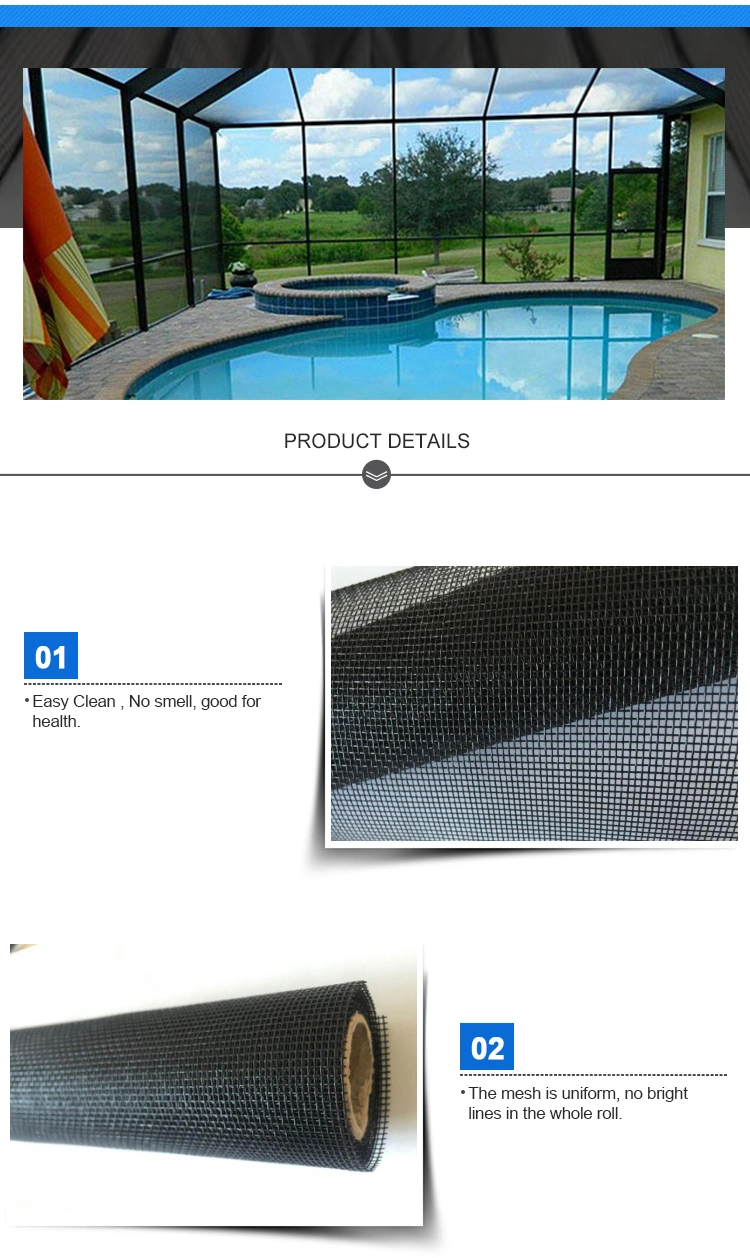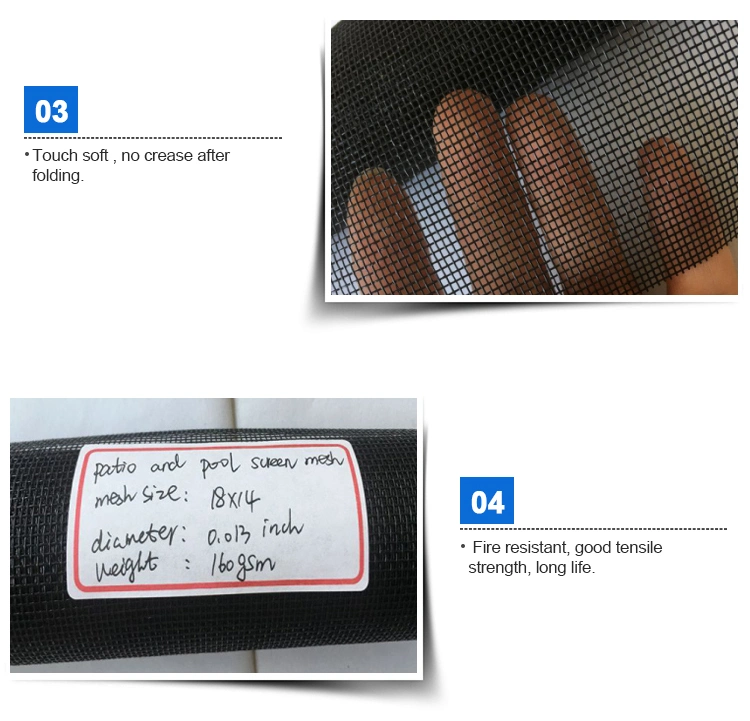 Application: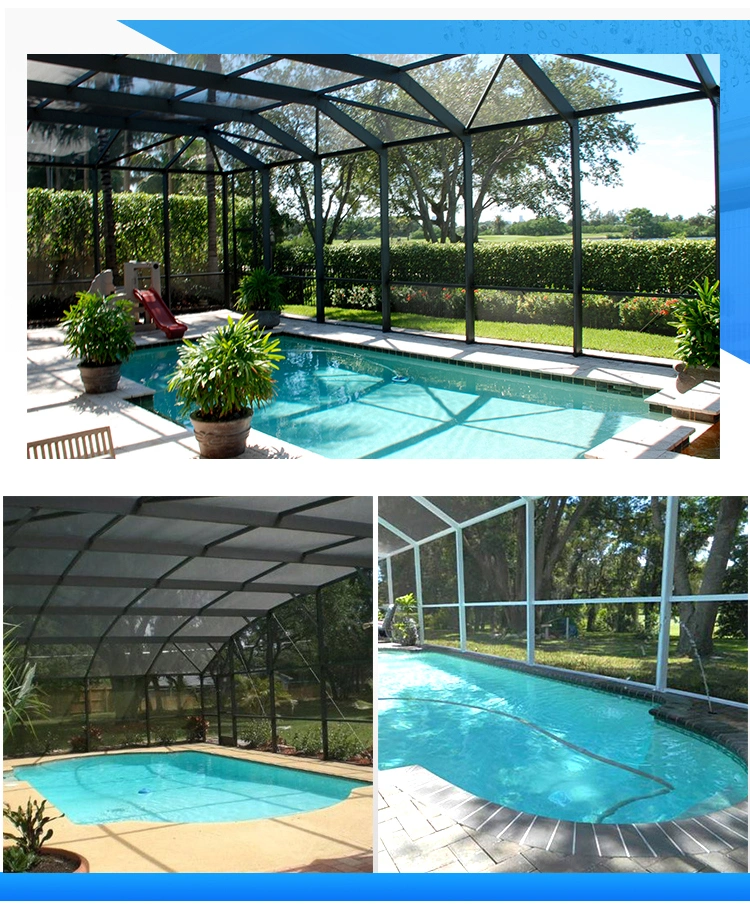 Company Profile:
Welcome to Smartex Screen Co, Ltd. Our office is in Qingdao City and our factory is established in 2005, we have a long tradition in the manufacture and supply of insect screen materials, retractable insect screen products and window spare parts, etc.
We mainly deal in the export of insect screen products and window-related products, such as fiberglass insect screen, aluminum insect screen, fiberglass stiff insect screen, bettervue fiberglass insect screen, pool & patio enclosure insect screen, pleated screen mesh, polyster screen, pet screen, tuff screen, screen parts, wire mesh and also retractable insect screen, etc.
Noted for our delicate quality and professional service, we have been enjoying great customer relations and good markets in Europe, America and Australia etc.Smartex guarantee you 10 years warranty
* Smartex had been approved by CE, TUV, BLUE ANGEL, ISO9001:2000, GS TEST, REACH,etc.
* Smartex fabricates insect screen products according to Reach standards
* USA standards workshop and audited by HD Supply every year
* Smartex purchase high quality of materials to produce qualified products
* More than 10years of industry experience and exporting experience
If you ever have any needs, we're the one!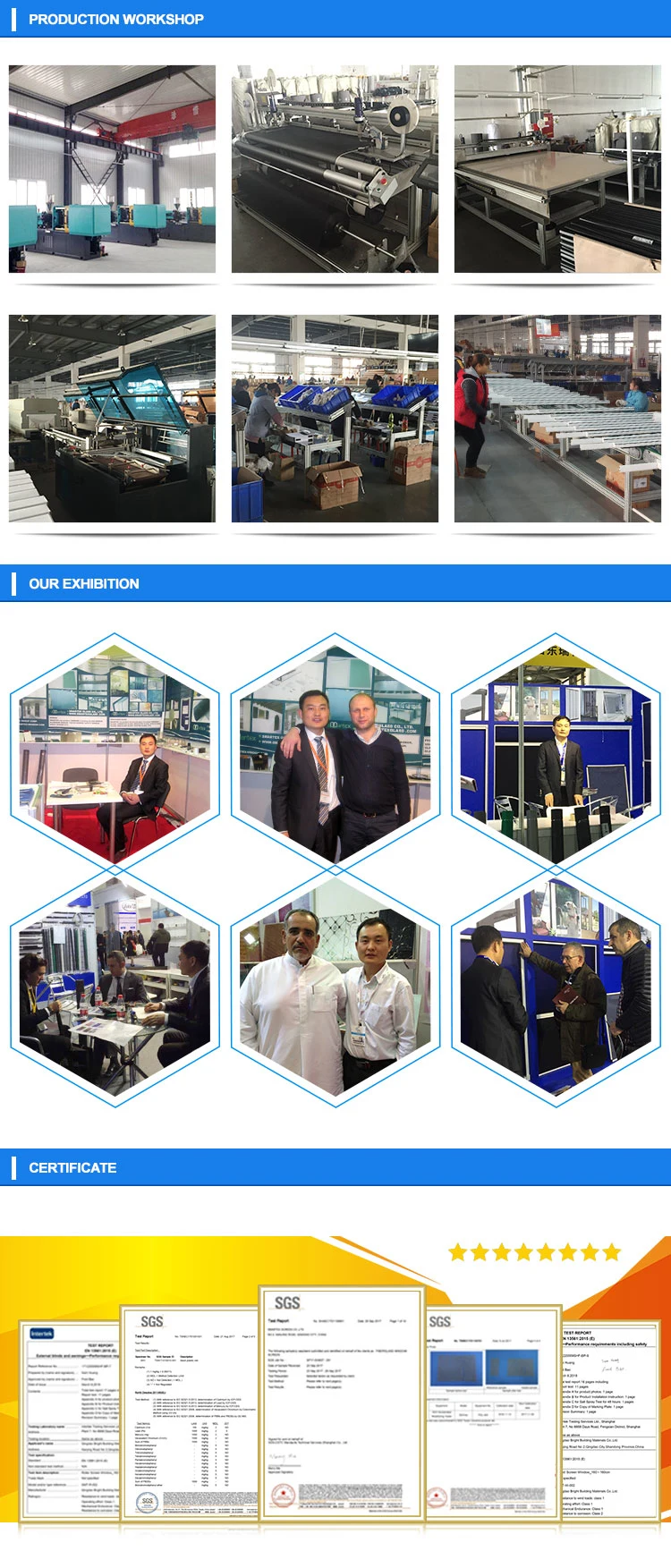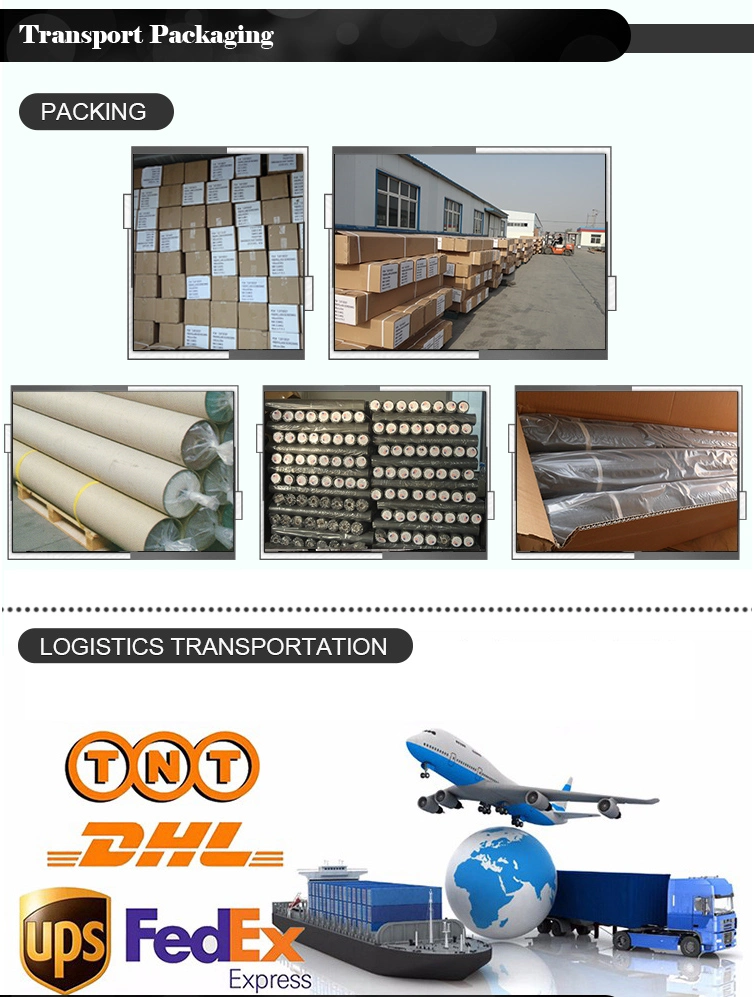 Recommend Products: