Silicon chip rectifiers series-parallel connection diode zp 600-25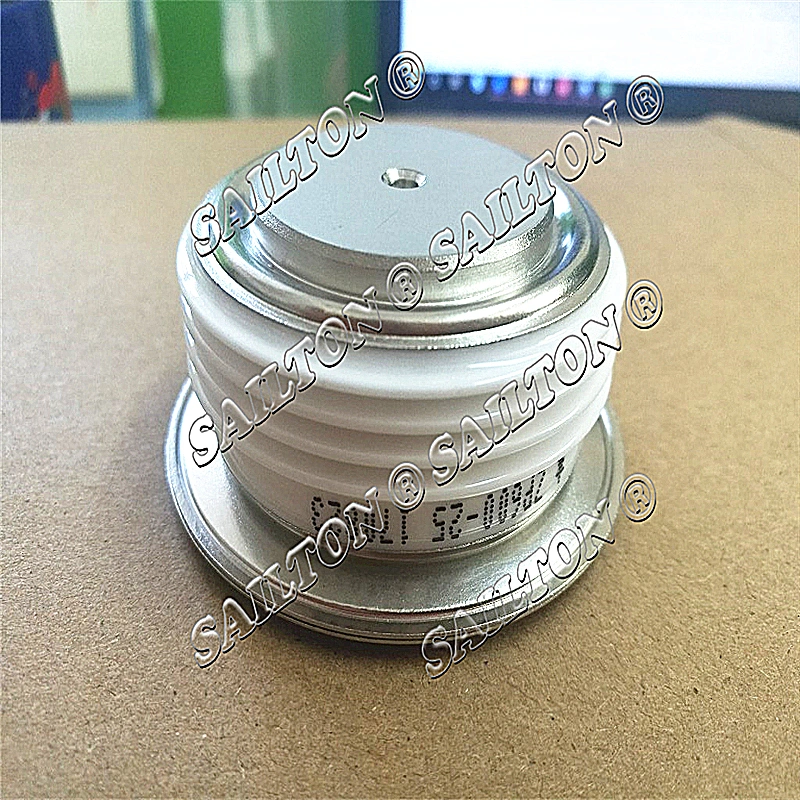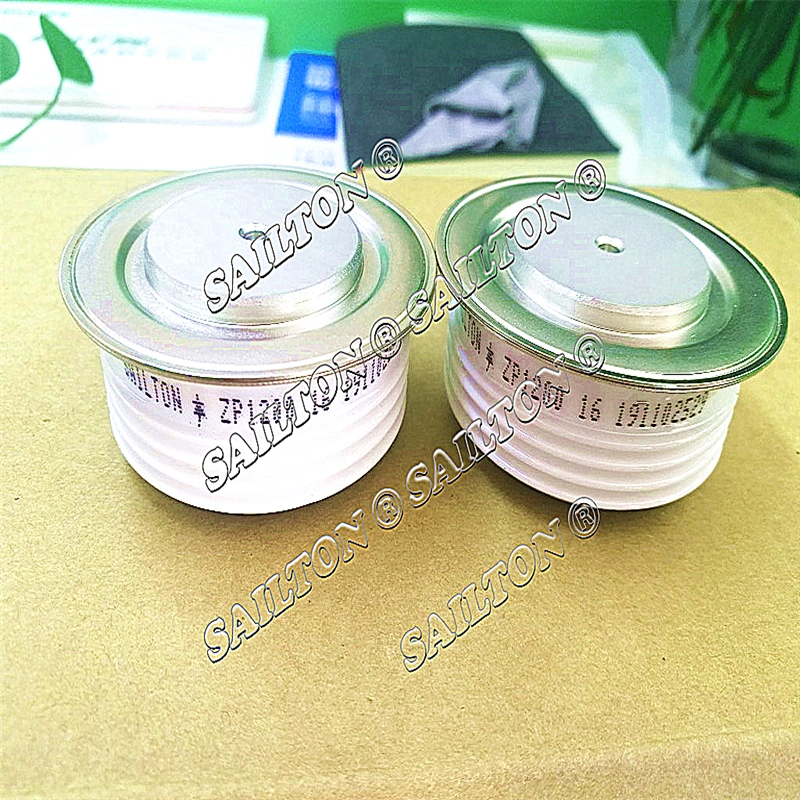 Rectifier diode,also named rectifying diode,include standard rectifier diode,power diode,fast recovery diode,high current diode.

We manufacture and export a wide range of rectifier diodes, current range from 500A-6500A, voltage range from 1000V-8000V.

We have an advantage in high voltage rectifier, high power rectifier diode.

With high quality, our diode not only is used on Chinese manufacturers but also exported standard diodes to all over the world.


Packing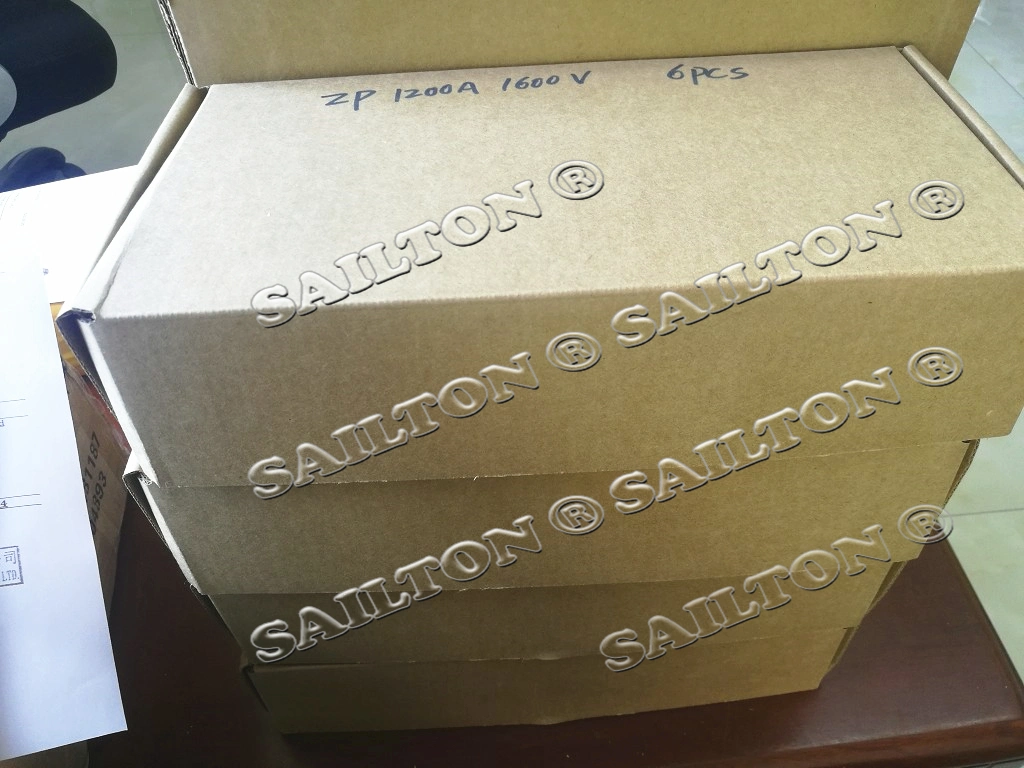 Feature
Optimized for line frequency rectifiers
Low VF and narrow VF for parallel
Reverse voltage up to 8000V
Match Qrr available for series
Application
1, High-power inversion 2, Welding equipment 3, Motor control and drive 4, Charging equipment




Capsule
Part No.

IF(AV)
VRRM
IFSM
I2

t

VFO
rF
TVJM
RthJC
RthCH

F

Outline

Tc=

100ºC

50HZ

T

VJM
50HZ

T

VJM
TVJM
TVJM

A

V

A

A2

S

.

10

3

V

mΩ

ºC

ºC/W

ºC/W

KN

Up to 1400

ZP500/01-14

500

100-1400

6900

238

0.85

0.680

175

0.090

0.010

5

D6

ZP1000/01-14

1000

100-1400

16000

1280

0.85

0.350

190

0.055

0.010

9

D7

ZP1500/01-14

1500

100-1400

21000

2205

0.90

0.200

190

0.035

0.008

15

D9

ZP2500/01-14

2500

100-1400

34000

5780

0.91

0.050

160

0.020

0.005

25

D11

ZP4500/06-14

4500

600-1400

54000

14580

0.82

0.055

190

0.013

0.004

45

D13

ZP6000/06-14

6000

600-1400

74000

27380

0.80

0.040

190

0.010

0.003

56

D15

Up to 2200

ZP300/16-22

300

1600-2200

5200

135

0.85

1.100

150

0.090

0.010

5

D6

ZP700/16-22

700

1600-2200

9800

480

0.82

0.310

150

0.055

0.010

9

D7

ZP1000/16-22

1000

1600-2200

17000

1445

0.83

0.320

160

0.035

0.008

15

D9

ZP2000/16-22

2000

1600-2200

27000

3645

0.82

0.156

160

0.020

0.005

25

D11

ZP3200/16-22

3200

1600-2200

42000

8820

0.80

0.090

160

0.013

0.004

45

D13

ZP4500/16-22

4500

1600-2200

58000

16820

0.88

0.060

170

0.010

0.003

56

D15

ZP6000/16-22

6000

1600-2200

71000

25205

0.82

0.046

160

0.007

0.002

70

D16

ZP7000/16-22

7000

1600-2200

82000

33620

0.80

0.036

160

0.006

0.002

90

D17

Up to 3500

ZP600/25-35

600

2500-3500

9200

423

0.87

0.610

160

0.055

0.010

9

D7

ZP900/25-35

900

2500-3500

13500

911

0.88

0.450

160

0.035

0.008

15

D9

ZP1800/25-35

1800

2500-3500

23000

2645

0.88

0.200

160

0.020

0.005

25

D11

ZP3000/25-35

3000

2500-3500

35000

6125

0.84

0.120

170

0.013

0.004

45

D13

ZP4000/25-35

4000

2500-3500

47000

11045

0.85

0.085

170

0.010

0.030

56

D15

ZP5000/25-35

5000

2500-3500

53000

14045

0.83

0.080

160

0.007

0.002

70

D16

ZP6500/25-35

6500

2500-3500

75000

28125

0.80

0.055

170

0.006

0.002

90

D17

Up to 4500

ZP600/35-45

600

3500-4500

12000

720

0.96

0.600

150

0.035

0.008

15

D9

Part No.

IF(AV)
VRRM
IFSM
I2

t

VFO
rF
TVJM
RthJC
RthCH

F

Outline

Tc=

100ºC

50HZ

T

VJM
50HZ

T

VJM
TVJM
TVJM

A

V

A

A2

S

.

10

3

V

mΩ

ºC

ºC/W

ºC/W

KN

ZP1200/35-45

1200

3500-4500

19000

1805

0.95

0.300

150

0.020

0.005

25

D11

ZP2000/35-45

2000

3500-4500

30000

4500

0.96

0.165

150

0.013

0.004

45

D13

ZP3000/35-45

3000

3500-4500

48000

11520

0.88

0.085

150

0.010

0.003

56

D15

ZP3500/35-45

3500

3500-4500

52000

13520

1.00

0.090

150

0.007

0.002

70

D16

ZP4500/35-45

4500

3500-4500

62000

19220

0.85

0.085

150

0.006

0.002

90

D17

Up to 5200

ZP700/45-52

700

4500-5200

10000

500

0.90

0.500

150

0.035

0.008

15

D9

ZP1200/45-52

1200

4500-5200

17000

1445

0.93

0.300

150

0.020

0.005

25

D11

ZP1800/45-52

1800

4500-5200

27000

3645

0.99

0.230

150

0.013

0.004

45

D13

ZP2000/45-52

2000

4500-5200

30000

4500

1.00

0.200

150

0.010

0.003

56

D14

ZP2500/45-52

2500

4500-5200

40000

8000

0.95

0.150

150

0.010

0.003

56

D15

ZP3000/45-52

3000

4500-5200

44000

9680

1.00

0.150

150

0.007

0.002

70

D16

ZP4000/45-52

4000

4500-5200

55000

15125

0.85

0.110

150

0.006

0.002

90

D17

Up to 6500

ZP500/55-65

500

5500-6500

8000

320

0.95

0.950

150

0.035

0.008

15

D9

ZP1000/55-65

1000

5500-6500

15000

1125

1.09

0.500

150

0.020

0.005

25

D11

ZP1500/55-65

1500

5500-6500

23000

2645

1.00

0.300

150

0.013

0.004

45

D13

ZP2000/55-65

2000

5500-6500

28000

3920

1.00

0.200

150

0.010

0.003

56

D15

ZP2800/55-65

2800

5500-6500

40000

8000

1.10

0.150

150

0.007

0.002

70

D16

ZP3500/55-65

3500

5500-6500

46000

10580

1.00

0.120

150

0.006

0.002

90

D17

Up to 8000

ZP2500/65-80

2500

6500-8000

45000

10125

0.90

0.200

150

0.007

0.002

70

D16

ZP3000/65-80

3000

6500-8000

52000

13520

0.95

0.250

150

0.006

0.002

90

D17

If need 35mm please note outline H code H:35mm
Outline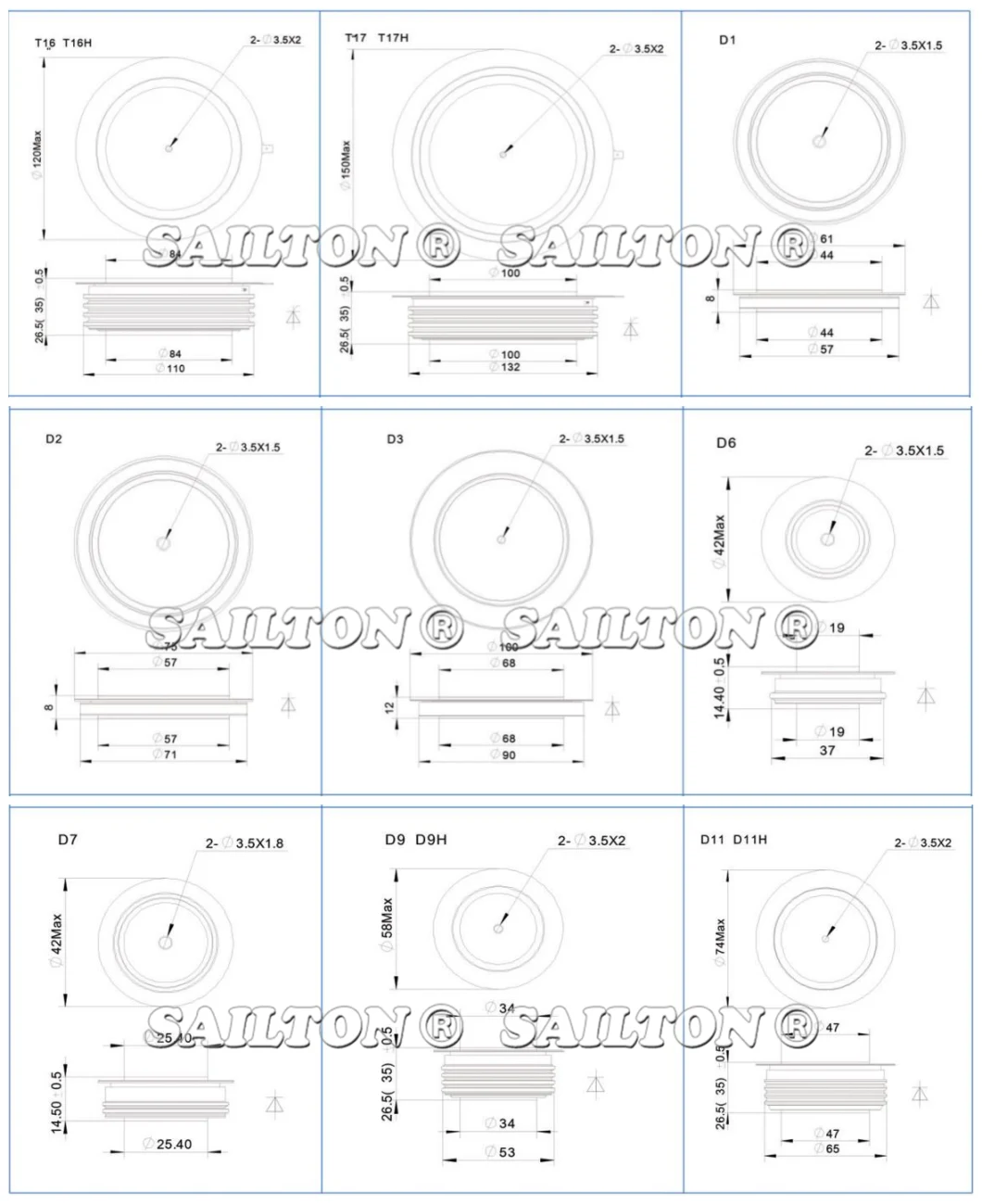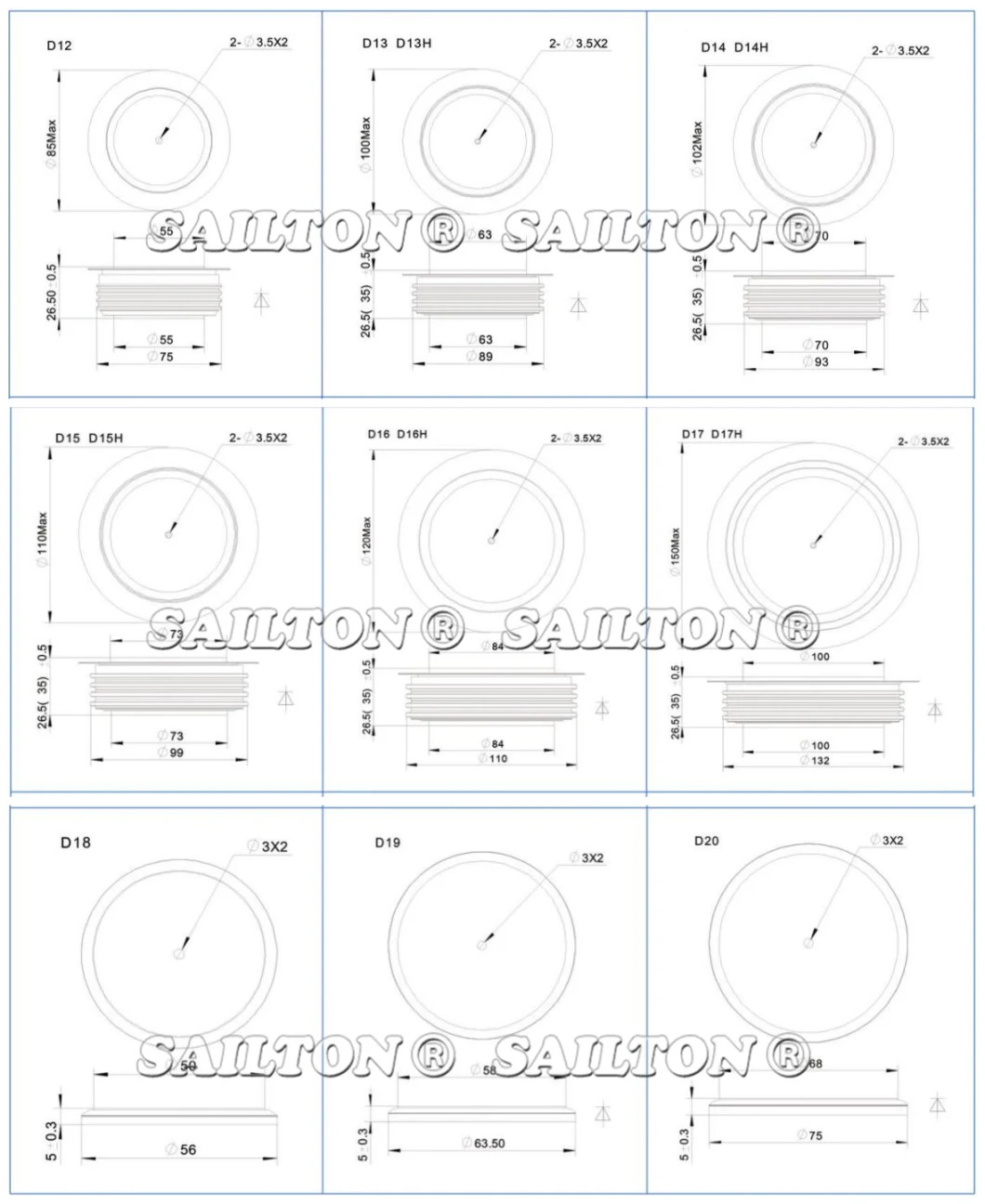 Factory